Good morning. How is J-Land doing? I do hope great.
Well, of all times I didn't tape myself sleeping, I had alot of stuff done, a mess and all over my bedroom! No, the dog couldn't get in. But what upsets me is getting out of bed! And I know I did because I had my tapes stacked on the floor, ciggerettes, no lighter, it was just a mess! Too many things went on.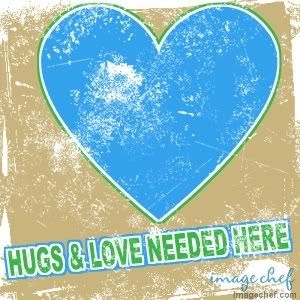 Also a bit of logging as well. I have the stupid shakes again this morning. Oh, thats fun. My whole body really feels like the tin man....in need of oil to stay running. No kidding. My doctor wants me to see another neurologist. He just across from my gp. So, now everyone in that building I see. I'm not complaining, it's so much more easier on me. Tomorrow I have to go and see a dermatologist. I have a mole on my face thats needs looked at!

LOL....I just had to do that! :o)

Jim had an Aunt die last week. His best friend was able to come down and go to the funeral. They've known each other since the crib. lol true. It was real good to see him. It's been longer than 10 years since I've seen him. The Aunt was also his friends Aunt as well.


I wonder how many accualy know that I'm back? It's been months now.
Oh, thats right....I don't have a "happy" journal according to most people here. Some of the emails are cruel. I didn't know that I had someplace on my journal that says "Please be mean to me," "I'm not going to put a comment in because she doesn't comment in my journal." Why? You could do it before. I'm doing my best to keep up with who I do go to. Hey, ask someone else that has what I do and see what you get. Yea, as you know, I do write what I want to in this journal.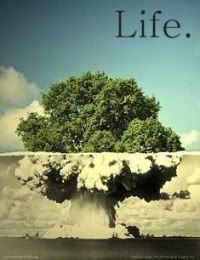 I mean, when my body was up to doing things that they should, then I could go to all of my friends'. I remember that it would take me until around 3:00 to finish. I know you have jobs and your families, etc... But you did it before, so why now the excuses? It really hurts. I know I'm being selfish and a big baby about this. It just means alot to me to get feedback.


In my humble opinion, you'd feel the same as I do. The feedback does help. Plus, it's nice to know that someone took the time to respond.

Sorry, I just had to get stuff off my mind. Even though I sounded like a baby. It does help. This is theraputic. Plus, I considered all of you my friends.
I was on my way out to the garage last evening and I got another surprise! It was my friend! She was worried and stopped by and gave me a nice bear hug! :o) Loved it! She has always been able to cheer me up and make me laugh! :o) She couldn't stay, she had to do a few things before it got late. :o) If I could get a hug like that one everyday, I just know that I'd live longer! :o) What a freind she is. :o)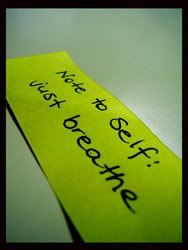 Why is breathing just so hard to do? It really is. I know I'm depressed right now and I'm taking things out on others and don't mean to. Then I've got to just stop! Then breathe.
Well, I should go now...I've probably pissed some people off.