.....Just to let you know, nothing in this journal's entry is toward anyone in specific, I use it to write my feelings, and about my illnesess, and in hopes it might help someone else as I do.I do not pretend nor imatate to be someone I'm not.I have to be careful, apparently someone are way too obsessed with 'my' life. And if you might take an entry wrong and feel that it is about you, I'm sorry but It isn't, it just may seem to coincide with your own life. And if there is something in what I write that "offends" you, options; don't read, or realize that this IS real life, and get out of your plastic bubble and learn more about it! God bless you!......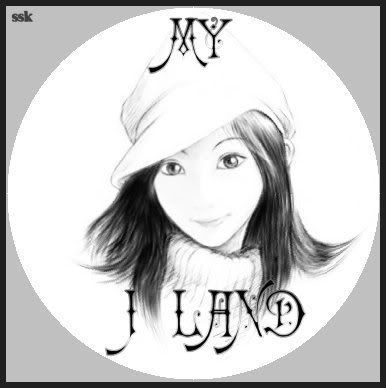 Good morning! In hopes that this finds all of you with no or very little pains today!
Sorry about the long subject/title. I was going to write about this the day I fell. It is to answer a few questions about some things in my life.....from a comment a dear friend of mine wrote. :o) It might explain a bit more of why I am the way I am to this very day.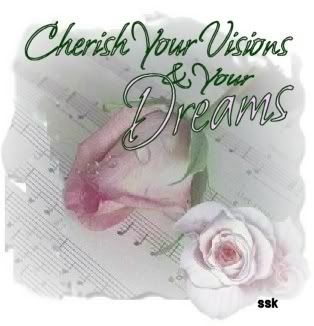 Yes....it was too young for me to have to have a total hysterectomy because of uterine cancer at the age of 22.
When I was growing up, ( I think I've written about this before ) my mom remarried a man that I did not like! I was 4 years old. Even at that young of an age, I could 'feel' he was a 'bad' person. I remember crying to my mom to please not marry him! But, who's going to listen to a 4 year old about something like that?
After they married, we moved from Troy to here in Piqua. ( Ohio ) We lived in the bottom floor of an appartment. And elderly lady lived above us.
So...my new step dad was an alcaholic! I wasn't used to being around such evilness! That is just a word that I can only think of to describe him and my feelings towards him.
He would go out and sit in the bars at night and pick up other women! Then my mom had to get me up out of bed so she could go and get him from these women's houses....and help get him in the house and to bed! To me, that had become a 'normal' life. I thought that was the way it was when you got married, because I didn't remember when she was married to my father, I was only months old when they divorced.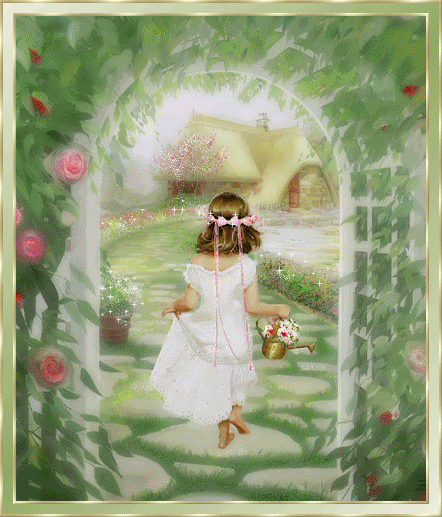 Now....this is when it all started to happen. Since I was the only child at that time and was not his child, he started to abuse me! It started with verbal, and then when my mom would be gone someplace and I was there alone with him, he would tell me, "Now your mom isn't here to protect you!" Thats when the beatings started. I didn't tell my mom. Then she had my sister. I was so happy to have a sister. We moved to a house and the beatings got worse. He would yell at me for laughing and then grab me by whatever he could grab on me, legs, arms and beat me and then throw me across the room. I landed where I just landed! I remember how much it hurt. It was always when my mom wasn't there. Then we moved again and my mom had my other sister. I remember him coming in my bedroom at nights and doing things to me. He told me not to tell anyone especially my mom! I hated to go to bed, because I knew what was going to happen. I would have much rather had the verbal abuse then the sexual abuse. I got both though. All of this went on for years.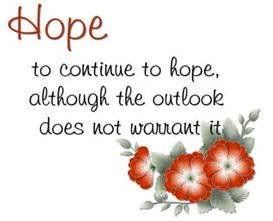 Now I'm moving ahead a bit.....I was 15 when I told my mom what I had gone through ever since she married him. She kicked him out for about 3 months. They got back together! Because I told, my life was so much worse now! All of the abuse that he did to me became an everyday event! I was just 'used' to it. I felt so dirty. I wondered what I did to make him treat me in such a way. I was 16 and he actually started beating me in front of my mom! After he had thrown me across the dinning room, he drew back with his fist to hit me in the face, and out of the blue, my mom stopped his fist from hitting my face. That was the last time he hit me. Then all he did to me was the verbal abuse.
Now....moving on.....
When I went to my doctor for my check ups, he told me that my body was so much older than it should be! I didn't know what he meant by that. He also told me that I had the spine of an 80 year olds! It all came down from all of the beatings and being thrown. My body was damaged way beyond to be 'fixed.'
Then at 18, I had my son. I was told that I couldn't have anymore babies because of my uterus wouldn't be able to hold another baby. At 21, I had my daughter! I call her my miricle baby. I almost lost her somany times! After having her, I had my tubes tied. Then when I was 22, they found that I had cancer starting on my uterus! So, I had to have a hysterectomy when I was 22! Yes....all doctors couldn't believe what a mess my body was in. After the birth of my daughter, is when I started having the symptoms of MS and Fibromyalgia. My neurologist that I had at that time just told me that it was all in my head! After years of trying to get someone to listen to me on what was going on with me and my body, I was finally diagnosed with the Fibromyalgia! I found another doctor and he found that I had Osteoporosis and Osteoarthritis in my spine! He told me that my spine was much older than what it should be! This was so many years later! I was in my late 30's then! He asked me if I had ever been abused....I told him yes. Well....because of all the abuse and beatings I took...basically ruined my body! Plus, being anorexic didn't help my bones and body either.
So....this is how/why my body and health has deminished as it has. I'm now 44 years old and I have the bones and body of an 80 year old!

Sorry this is a long entry....but I felt the need to explain the 'why' I was so young to have the hysterectomy and having so much illnesses. I was abused in every way you can think of and my young body could only take so much. He damaged me!
I hope what I wrote made sense and maybe kind of helped for you to understand why my body is doing so many different things that it shouldn't be at the age that I am. I have forgiven him years back for what he had done to me. I had to move on in my life. And I did! :o) He can not and will not ever hurt me ever again!
I know that my beliefs and having God to turn to, is what saved my life many times! :o) I also feel that what has happened to me...my whole life...was for a reason. God doesn't give you what you can't handle! And I also feel that these illnesses were also given to me for a reason as well. I think thats why I've never said, "Why me?" I am the opposite....I look at it as there is a reason and I'm going to do all I can to help others as best as I can! I will continue fighting and continue to help others! :o) I guess what I endured throughout my life, is what has given me the strength to do this and having God with me as well! :o)
Thank you! Just Thank You for all of you for just being you and being my friends! :o) I'm sending you all so many hugs! :o) God bless all of you! :o)