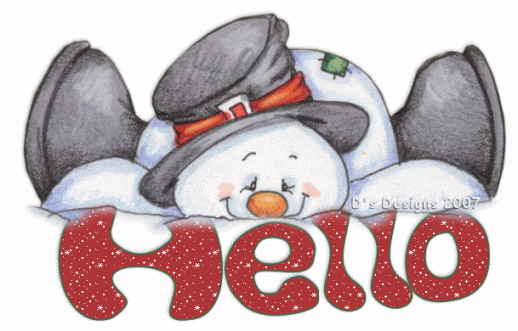 I was busy yesterday doing nothing...so I got some rest. When I layed down, it felt like my body just went out of business! Where I layed, is where I stayed! :o)

Ok...the doctors appointment. First of all, my primary care doctor-the one I hate, DID LEAVE!!! YAY! Doing a happy dance! LOL But, what they are doing instead of giving patients another doctor to go to is to see a mid wife or a nurse practitioner. I don't really know which I had. That office was like a mad house! All of the people that work there were trying to get all of the patients sorted out and who they would be seeing from now on. The nurses and mid wife's are going to be staying there! I just had to ask why the doctor left. :) He up and left to be a Hospitalist! I've never heard of that. So, I came home and looked it up. I don't get it.
The lady I saw was very nice. She was an Amish woman and listened to me on what I had to say. Now, thats what I like. I went in because I still have the sinus infection! Geesh! On Friday morning when I woke up, my left arm in parts, was numb! I'll explain this the best I can, because it's odd to me too. The upper part of my arm, underneath from my shoulder down and around to my finger tips. My whole left shoulder and the left side of my neck and down my back only on the left side. Then, most of my left side of my bum and down my leg only on the underneath! If you're confused....I don't blame you, because so am I. It's the weirdest thing to only feel certain parts of my body! I don't know why this is happening, and that It does get worse each day! So, I told her about this, (at that time it wasn't as bad as it is now) and she ordered me an MRI! I asked why. She said that it sounds like a pinched nerve. Now thats something new that I've never had, so I have no idea what it feels like. I just know how odd this numbness is! Only in certain places! The office hasn't called me yet on when the MRI is. She also gave me Bactrim DS for my sinuses. She gave me a two week supply. The last time I had one week of another medicine that I can't remember right now that was one of the strongest antibiotic.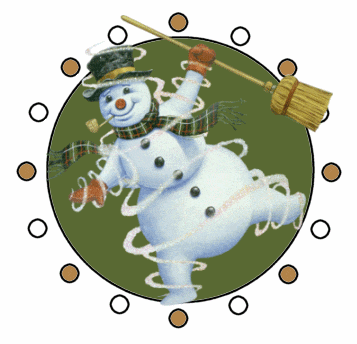 I'm not sure but, to me, this one feels either stronger or I'm not able to take it. I've taken it with milk, with food and it still gives me a stomach ach from hell! It lasts about an hour, and then I'm back to normal again. It does say that thats one of the side effects. So I'll ride it out.

Those video's my daughter took were so funny! :o) When I came home from the doctors, I noticed that my grandson was playing with my walkie talkies. So, I thought I'd play around with him! lol I was half way behind my curtain that seperates my room from the living room, and I pushed the call button! LOL He just looked at it and just stood there! Then I started to talk to him! LOL My daughter had the camera and he took off to the kitchen! LOL :o) And as you seen, he finally seen that it was me doing it! LOL But then Karma bit me right in the ares! When I was putting them away, one of them made a noise and it made me jump and startled me! LOL That was too funny! :o) I've been teaching him about Jesus and that Jesus lives in your heart. He has a cousin that is months younger then he is and he prays. :o) So now Kayden prays too! :o) We pray before we eat! I love it! :o) We put our hands together and bow our heads and thank the Lord for our food that we are about to eat! :o) My daughter was trying to get him praying on video, but it ran out of memery. He is just a beautiful little soul! :o) He and my daughter can always make me feel better and make me laugh! :o) I truly love it when they come over! And I can't wait until she has my other grandbaby! :o)

I got up way too early this morning! Whoa! :o) Still, 3 hours of sleep is ok, at least I got some! :o) Better then some nights I have! :o) I just don't feel good at all. So, I'm banking on this medicine to make me feel better. I'm going to go and change into a cooler gown....I even have my window open in my room. I'm so hot. When I got up, it was 45 degrees out! Thats been the warmest at night in awhile! And I have my fan blasting on high, right on me as well.
Oh NO!!! I was just putting my right leg on my little stool I have and the back of my calve is numb too! What is this? I'm normally numb, but this is like when you go to feel your arm or leg and it feels like it's not even there! Oh man...now it's on my right side! Sh*t! Well....I'm going to be walking pretty funny now! LOL :o) I need to feel the rest of my body now to see what all else is this way.....lol....dh just said I need to start at the top of my head! lol Too funny! :o) Every day when I wake up, there's always something new! At least my life is exciting like that! lol Good grief! :o)

I really need to go. I need to walk around to see if there's anything else happening that I'm not aware of yet! :o)
Thank you all for your comments! God bless all of you! :o)

Cast thy burden upon the Lord, and He shall sustain thee. He shall never suffer the righteous to be moved. Psalm 55:22