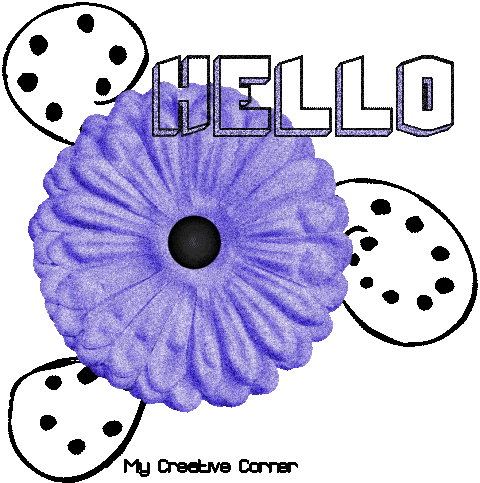 Hello all! Hoping all are doing well/good! So far, so good for me. :o)
I'm still very excited over getting to see my new grandbaby yesterday! Too adorable! Kayden was even there as well to see hie new sibling! :o) That was just so cute to watch him look at the altra sound and seeing the baby in mommy's tummy! :o) At first, the doctor said it was a girl. The baby had it's legs wrapped around the embilical (sp) cord and it was hard to see anything. :o) The doctor would move my duaghter's tummy to see if the baby would move a bit. and everytime he did that, yes the baby would move, but then go right back and snuggle into my daughter! Now that was just too cute to see! :o) Finally, the baby moved enough to see um..that special area...and he said it was a boy! :o) In my mind, since he first said it was a girl and then the baby moved and said it was a boy....hmmmm....I don't really know for sure! lol So I say it's just a 50% chance! lol Because he wasn't completly 100% positive on either sex. I don't care, I'm really happy to see that the baby is doing great! :o) So, when I go to buy anything for the new baby, I'm just going to buy green and yellow! :o) She is scheduled to have the baby April 14, 2008! Now, we don't know the time yet. If it's a boy, she's going to name him Andrew Micheal! I love it! It's the name I was going to give my first born son, but at the 5th month (like she is at right now) I had a miscarrage. It was a boy. And thats the name that I had chosen for him. When she let me know....tears just started to leak out of my eyes! That really means so much to me!


So....I can't wait until April! lol My sons birthday is April 13th! That would be cute if the doctor would give her the C-section on that day! Kayden arrived on her other brothers birthday! lol
When I got home yesterday, I was just so.....I can't explain it! lol It's like I was in a pseudeo moment! When I went in to just lay down, it was like I had passed out and went into a coma! :o) I had so many emotions going on! When Nena and Kayden woke me up...it was like I had slept for a whole day! lol And of course, I always love to be woken up by my children and Kayden! LOL Kayden gets up on the bed and jumps on me or will snuggle up with me! :o) No matter what he dose, it's cute!


Well.....enough of all of that! As you can tell....I'm a very happy and very proud grandmother! I just can't wait to have even more to give my love to! :o) I will love each and everyone of them just as I do with Kayden! And he's very loved by so many people! :o)
Yes...I love to watch Kayden just being Kayden! LOL I keep telling my daughter that she's sitting on a gold mine with him! LOL He's so talented with so many things! :o)
I heard yesturday that we were suppose to get hit with a major snow storm. Then they said we weren't. Then they said that we were again, and it would start around noon today! Well....it started hours earlier then they said! Plus, we are going to get more snow then they said too! Good Grief! My daughter and her husband were on their way down south to Kettering for a family Christmas party! Thankfully they made it there safe and sound! Whew! I was so relived to get her call! My son got home fine as well. He had to work a few hours today and it was really coming down when he got off. Having him walk in the back door was great to see! Whew! I worry about my kids so much if they aren't here with me! lol I can't help it, I love them so much! :o)
It is really coming down here! The last I heard was we are suppose to get from 12-13 inches! Good grief! Now is the temp. was in the 30's, I could go out and play in the snow with Kayden! YAY! :o) That will be so much fun! I'm able to walk in the deep snow, I really don't know why, maybe because it's not anything leveled, and it just conforms to the way you walk. Pretty cool huh! :o) I want to see if I can sled down my ramp too! :o) Or just walk over to the park because thats one of the places you go here in town to sled! lol But getting back up the hill would be the challange! :o) It would be so much fun, but I know it would take every bit of energy I have to go and do that! I can always hope! :o)
I'm pretty dizzy right now, (because of my medicine to help my sinuses) so I'm not really able to type too much right now! My hands are very swollen from one of the medicines, I have dimples instead of knuckles! LOL Too funny!
Have a great day! :o)