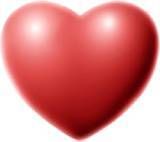 I truly want to thank Amanda from Hugsadoodlewacky (sp). When I signed on this morning and seen how my last entry was, I freaked! I don't even remember writing it. When I signed off, I went to my bedroom and started to take my vitals. At that time, I had a 103.7 fever! I still feel pretty bad, and the Z-Pack must not have helped. Anyways, I seen that you were the only one that made such a helpful and heart felt comment. :o) Thank you!



I carried a fever all day yesterday and so far, this morning/afternoon. What ever it is, has got me down.
I haven't done any taping at night. I'm still trying to come up with someone to watch me during the night. If it was turned around, I'd do it becuse of my sleeping disorder.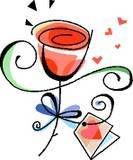 Logging this; sick with a fever. Asthma flaring up. Don't know what I'd do if I didn't have my inhalers. Still swollen and very hard to walk. The bottoms of my feet are feeling like I'm walking on uneven rocks. I'm dizzy as well. No new medicines. I wish I wasn't alone during the day. It is very hard to do anything when you feel this way.



And I hope that I can be accepted! I'm me no matter what is happening. Take it or leave it. :o)
After I got into my bed and got Big Brother on, I was starting to feel a heart burn, or what ever it was. I wasn't under any kind of stress and haven't lately. I was as relaxed as anyone can get.
All of the sudden I was really having pains in my chest area and my back too. It was hitting me from both sides. The pains went over to my right arm and was going down to my hands. The pains went up both sides of my neck this time and right in the jaw area. I grabbed the phone. Dh called me to see how I was doing. I let him know what was going on. He told me that he doesn't want me driving and to call his brother or his dad. That was fine with me.
It was about an hour when it all started, and it went away for the most part. I was able to lay down. And thats what I did.
I need to go right now.