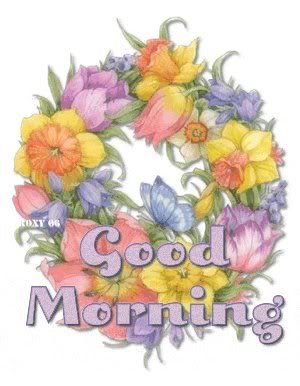 Well...I got up a bit late for me. I must have really needed the extra sleep.
Sorry about yesterday...I just wasn't up to typing at all. I was in bed a lot yesterday. Just taking care of myself.
The 'normal' things of course have been bothering me. Again, nothing that I suffer from hurts as bad as my chest does. Whew...who would have thought. So far, it hasn't stoped hurting all the way yet. My right side stoped but not my left. This pain can stop me right in my tracks! It's a supper big ginormous hurt. It even really hurts to laugh.
I can actually feel my lung and how my heart is beating. My heart doesn't beat like 'normal.' This morning when I woke up, and felt the pain of course, the best that I can describe it is, it feels like both my lung and my heart need to be in a "sling" of some kind. I have way too much time on my hands if I can describe all of this. lol :o)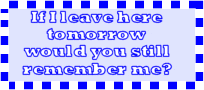 Just kidding. I love that song. I know I'm going to sound like I'm stuck in the 70's, but hey, Yes, I do want this song played at my funeral, or dusting of my ashes.
Tuesday was such a great day! :o) My mom came over and spent the day with me. :o) She is such a beautiful person, and I'm so glad that I know her. I love spending time with her. We both had things to talk about with each other and it felt great to be able to talk to her. She deffinitly understands me. And I understand her as well. She really wanted to take me to the ER, but we both know what would happen....nothing! And I don't feel ready yet.


Isn't this one the truth?!
Well, my mom and I had a great day. We sat on my bed, wacthing court shows. Thats all thats on during the day for me, I don't like watching those horrid soap opras.
I had made this macironi stuff that my grandma used to make when you weren't feeling good. It made you feel better; Don't know if its a combination as something in it, or just in our heads! :o) Either way, it works and tasts sooooo good. Thats what we had for our lunch.
Dinner time came around and I had the money to buy something. I really love Sonic, so thats where we went. We brought it home because I couldn't take the humid and the heat. I forgot to take my oxigen. When we got home, I did eat at the table. I haven't been because of the chairs and the temp.
Then I got another surprise! A friend of mine came over! YAY! :o) She was only able to stay an hour, but that was fine. :o) She still came. :o) My mom was trying to remember her from when we were young. I tell everyone that she's the one that seen me on my bycycle and got run over by a car, and helped me to get out of the street! We were probably 11 or 12 when this happened. :o) She doesn't remember it, but I'll never forget it. :o) How can you forget an angel that helped you and to this day, has always accepted me for who or what I am. :o)
It was getting late and the time really went so fast. My mom and my friend had to leave. I had so much fun and felt so sucure with my mom. As soon as a class at The Red Cross comes around to be open for her to take, and then we both have to take a skill thingie....then she'll be my Care Giver! YAY! :o) I can't wait!
I'm going to go now. Yesterday isn't worth writing about...lol. I stayed in bed all day because my chest was killing me.
I do hope that everyone has a wonderful day! Make sure you laugh!