.....Just to let you know, nothing in this journal's entry is toward anyone in specific, I use it to write my feelings, and about my illnesess, and in hopes it might help someone else as I do.I do not pretend nor imatate to be someone I'm not.I have to be careful, apparently someone are way too obsessed with 'my' life. And if you might take an entry wrong and feel that it is about you, I'm sorry but It isn't, it just may seem to coincide with your own life. And if there is something in what I write that "offends" you, options; don't read, or realize that this IS real life, and get out of your plastic bubble and learn more about it! God bless you!......
Good morning everyone! I truly hope that all of you are not in any pains today!
First of all, I really want to thank each and every one of you for all of the support that you have given me! I hope you know how truly I apreciate it! :o) Thank you so much for all of your kind and blessed words to me! It means so much to me to know that there are others out there that really do care! From my heart to yours, Thank you! The miracles of true friends!
I also want to welcome a few new readers to my journal! Thank you for stopping by and I hope to see you again! :o)
I forgot to take a picture of my new canes. I will try to remember to later. They do make me feel so much safer when I walk. :o)
Well, this morning I'm starting to feel the impact of that silly fall. I've been taking the Vicodine every 6 hours as directed by the doctor. I'm very grateful that it is helping to take the edge off of most of my pain from the fall. I had a very good nights sleep as well! That really helped a lot!


This morning...for some reason, I've lost my voice! LOL Dh of course had some joking that he just had to say! LOL Too funny! :o) He always makes me laugh!
He just went to the grocery store...lol....and I sure hope the phone doesn't ring! lol :o) Too funny! :o)
I do love it though, when I'm not in a good way...he can always make me laugh! The both of us feel that laughter is the best medicine! If you don't laugh at everyday life, or even at yourself, you'll have a long road ahead of you! It will help heal you! :o)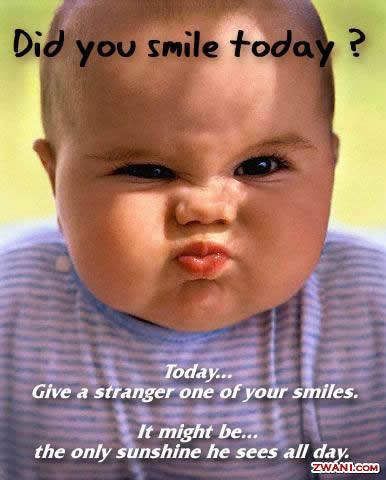 I just love this graphic! The saying is so very true as well! lol :o)

This is not to offend anyone, but last night when my dh and I were talking, he said he just had to ask me this one question! I knew what he was going to ask because I know him so well! lol He asked me if I said, "Help, I've fallen and I can't get up!" When I was talking to the person from my ers! LOL When I was laying on the floor....lol....yes, that did cross my mind and I was doing my best to not say that! lol So, I just told them that I fell! :o) Then they were asking me questions...lol...so I didn't have to say that! LOL Because as I was laying there on the floor....You bet that was going through my head, and it was making me laugh even through my crying with the pains! LOL
Today I'm going to do nothing but rest! Boy I really need to. I have to admit....this time I'm listening to the doctor and will get as much rest as I can. I have to. My body is having the MS pains still and also the Fibromyalgia pains...and then on top of that, the pains from that silly fall! So, I really don't have a choice! :o)
My daughter and my grandson came last night, and just having them here was such good medicine for me! My son and his girlfriend made supper! They made marrinated chicken, mashed potatoes and brussel sprouts! Oh yeah...it was good too! :o) And they even did the dishes afterwards! How nice is that?! I really appreciated them doing this....especially after having such a long and very painful day. My daughter is still getting sick. God bless her! I did talk to her about just coming over here to get as much rest as possible and that I would help her with my grandson. He's really becoming a handful right now for her. Smells are getting to her and she's even having a hard time changing his diaper even though it's just a pee pee diaper! Bless her heart! She gags and then gets sick! My heart just goes out to her! Dh and I are doing our best to help out when ever she does come over. I just wish that she would be able to come over everyday so that I can do my best to help her out and so she can get the rest that she truly needs. Like I said before...she does read my comments and if you guys tell her to do this....she'll listen to you! lol She doesn't listen to me! Probably because I'm 'just' her mom! lol So....lets all get on her butt and make her listen! :o)
I visited a few journals last night when I was on. I've gotten it down to 108 journals to read! Whew! lol I'm getting there! :o) I might have to delete and start all over. :o( I don't like doing that at all. I feel like I'm not there for you when I do that. I want everyone to always know that I'm there for you when you need it and just about your everyday life! I'm still here for you, just a bit behind. Bare with me. :o) This medicine really makes me dizzy and it's hard to read when my eyes get goofy on me! :o) But I'm here! Too funny that one of the side effects of the Vicodine is dizzyness! LOL Oh sure...lol....yeppers, thats what I need right now! LOL :o) But, it is working with taking the edge off of the 'fall' pains! :o)
Sooooo, I think I will end this chapter! :o)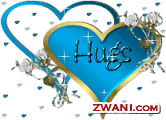 Again....Thank you ALL for all of your support! :o) You've ALL helped me in so many ways! :o) I know that you're still here for me! God bless each and everyone of you...my J-Land Angles! :o)
Please Please Please.....Give some one a hug today, a smile and be sure to find that something that makes you laugh! Believe me...all of those DO help! :o)