We watched our grandson tonight. I missed him so so much. I love that boy with all my heart. My daughter and her husband went to see a movie.
Dh and Kayden were on the floor playing cars. That was cute to watch. He also drew a picture for pawpaw too.
Then we went in my bedroom. I have another t.v. in there as well. It's an older one that I've had for years. Dh put an antenia on it and I can get 2 channels. They're the ones I watch anyways. But, we sat there watching t.v. together. Then he layed back on his pillow and wanted me to do the same. So cute. We watched Extreme Make-Over. He would clap for the people on t.v. It was so nice to get to spend such quality time with him like that. Dh agrees.
When they brought him here, he hadn't had anything for dinner yet. So I fixed him some chicken sticks and applesauce. Dh and I sat at the dinner table with him. He didn't eat a thing. That upsets me when I know he's hungry and doesn't eat. He did eat some of my chicken though, which made me feel better. He was thirsty alright. He downed to cups of juice. Wow.

I have a few things on my mind that still upsets me. Maybe someday I'll be able to talk about them. I know I really need to because it's a huge stresser on me. I took a nap as well earlier. My daughter and my grandson woke me up. Thats something so nice to wake up to.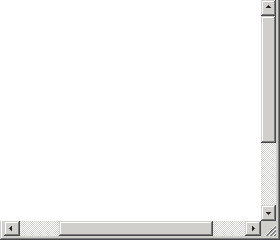 I know I was having a nightmare when I was woken up. I can't remember what it was about because I didn't wright it down. The above graphic kind of reminds me of how I've been fighting myself, if that makes sense. It's hard to fight your own mind and body. There are times that I wish either I can exchange for a new body, or find Jack Kavorkian. I can actually feel my brain not wanting to work. And of course my body. And then the fight to keep them together and in tune with one another is the tricky part.
I turned off my medicine reminder tonight. I've been sleeping so much lately and since dh will be going back to work, I won't be able to hear it go off. If it goes off for 20 minutes, they call the paramedics to the house. I don't want that to happen. When I turned it off, the other machine went off. Someone came on and asked me if I knew that it was off. I told them yes and what has been going on. She was very nice about it and understood. I'm glad that they are so fast.
I've been having accidents more often lately as well. My bowls and my blader. Not fun. So, dealing with that now. Oh yay.


I think it's cute when my grandson see's that mawmaw uses diapers too. His reaction is adorable.

I'm up late because of the things on my mind. After I get done writing this, I'll go play some games on Pogo.
When I walked into the living room tonight, the Christmas tree was put up. That was so nice of them to do that for me. They know how I am. I also have a white dear that has lights on it and moves its head. Dh put that up too. Amazing. Since we have a grandson and another on the way, he's really into Christmas now. I love that, because I'm always into Christmas and decorating the house. My son said he's going to put the lights out on the front porch and the back deck tomorrow for me too. Wow. I will of course take pictures.

I can't wait to be able to go shopping. This year is going to be the worst year yet with money. Dh still hasn't got the money back (something personal) that he paid out. That was suppose to be our money to Christmas shop with. Bummer big time. All we were going to shop for was just Kayden. But, now the fun of that is gone.
Please sign my guest book.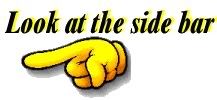 It doesn't take that long.

Also, since I didn't get any emails, no one wants me to send a Christams card?
Well, I'm gone for now.