.....Just to let you know, nothing in this journal's entry is toward anyone in specific, I use it to write my feelings, and about my illnesess, and in hopes it might help someone else as I do.I do not pretend nor imatate to be someone I'm not.I have to be careful, apparently someone are way too obsessed with 'my' life. And if you might take an entry wrong and feel that it is about you, I'm sorry but It isn't, it just may seem to coincide with your own life. And if there is something in what I write that "offends" you, options; don't read, or realize that this IS real life, and get out of your plastic bubble and learn more about it! I also know that what I write in MY journal, that NOT everyone will agree with me and I don't expect them to! God bless you!......
I need to do some logging. Sorry about this, but it helps me to remember and I can go back and find this better then I can in my mind. :o)
Today, my left arm has been numb from my shoulder down alittle past my elbow. It really feels pretty weird! Because I can touch my arm, and in certain places I can't feel anything. I feel that this is just odd. It's been this way all day. It's gotten a bit worse...as in being able to use my arm properly and numbness going a bit lower slowly. The doctor just said to keep heat on my arm! As you can see...maybe...it isn't helping them. If anything, I have more now.


They're not the best pictures but, maybe you can still see what I've been talking about. Yes, I should have had pictures taken right when it happened! I just wasn't thinking.

I do hope that you understand how difficult it is to get around to all of your journals. I'm so sorry for not getting to all of them. I read some and comment and then my arm starts to hurt. Like right now. Geesh! I haven't forgotten any of you.

Also....about me going private. Yes, I do and am, but right now....I have way too much on my mind right now and someone in our family is in intensive care right now...and I am dealing with something personal, and in hopes trying to maybe get back what we had, a friendship. To me, my family and friendship is so much more important to me, than this journal! Not being mean, just honest. So....thats why it has taken me awhile, and I don't even know how much longer it's going to take. I was thinking maybe I won't go private, at least for now, but just stay public still. I'm sorry about my mind changing, but I honestly have way too much going on in my real life right now to even bother with it. My real life is way more important! :o)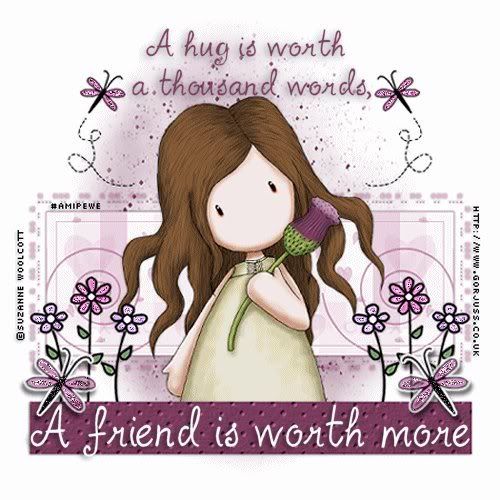 This graphic is so very true! I screwed something up and am working on what I did wrong.

Well....lol....This is really all I've been doing lately! :o) I know that having that oxygen has really helped me sleep! :o) It's great! I also use it when I get upset....or an anxiety attack....I go and sit in bed and turn it on. It just helps me to get my breath back. I'm very thankful for having it. :o)

My daughter and I are going to get our hair cut on Monday! <shaking in my little space boots> I just need a trim, and she's getting all of that beautiful hair of hers cut off! AAACCCKKK! I'm going to miss it! :o) I think she has such beautiful hair! Yes....there will be pictures! :o)
Thats about all really. For the last 3 times on Wednesday's, I haven't been able to get out to go to the Adult Day Care Center. I'll get there when I can. :o) And yesterday...the craft was painting bird houses too! :o) I love to do things like that! LOL I know...I sound stupid, but I really love to do crafts! :o)~ I'm a nerd! lol I think I still have a box upstairs that has wood stuff in it. When we lived in our other house...(yes I still miss it)...I had a craft room! I loved it! :o) Now, I have to ask if anyone knows where this or that is of mine (crafts) so I can have something to do! lol

My daughter was here last night and I asked her if she would put lotion on my legs and feet! I know, eeewww! lol Well...she did and clipped my nails! I really needed that done! It really felt so good. My grandson came in and he helped too! lol He's just too cute and has such a big heart! :o) I thanked her for doing that for me. Not many peolple understand how hard it is for someone to be able to rub my own foot or something like that! It's hard for me because of all of my pains. But...I do do it when I can! :o) I feel if I'm in this much pain anyways, why not just get things done that need to be done! :o) I'm in pain anyways! :o) lol I know...lol...my thinker is a bit off.....a lot like I am! lol

I really need to go. My last person to call about my arm is my nurse....and I'm just wondering if she'll tell me the samething or not. She seemed to agree with the doctor (that I hate) about putting heat on my arm...and not giving me something to break up the blood clots! ggrr! ....they walk amoung us! :o) Scary!

Thank you for your comments and wonderful words! Don't forget to sign my guest book on the side bar! lol...I know Lynn....thank you! :o) You are so funny! lol So you are now excluded! lol :o)


Oh....Lynn...to answer your question...LOL...Still no action! Darn it! :o)~ Do you know of anyone? lol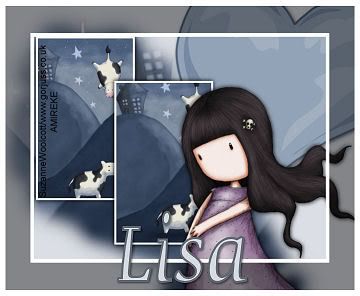 Good, better, best; never let it rest till your good is better and your better is best.

Anonymous