.....Just to let you know, nothing in this journal's entry is toward anyone in specific, I use it to write my feelings, and about my illnesess, and in hopes it might help someone else as I do.I do not pretend nor imatate to be someone I'm not.I have to be careful, apparently someone are way too obsessed with 'my' life. And if you might take an entry wrong and feel that it is about you, I'm sorry but It isn't, it just may seem to coincide with your own life. And if there is something in what I write that "offends" you, options; don't read, or realize that this IS real life, and get out of your plastic bubble and learn more about it! I also know that what I write in MY journal, that NOT everyone will agree with me and I don't expect them to! God bless you!......
Good morning/afternoon! I'm in hopes that all of you are doing good today!
The graphic above is very true to me. I had the best news this morning! But, I think it should be, "Chance made us friends, hearts made us sisters! :o) Well...we all know what I mean! :o)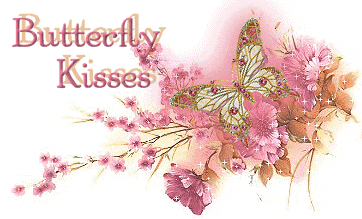 My physical therapist came. She wanted to see my right arm before she started with the deep tissue massage. She seen it and said that she's not going to touch it are get near it while doing the massage. There are too many clots there on my inner elbow. Like I was trying to show in my pictures. Then she asked if I had more bruises. I showed her my left leg. She said that she can't do that leg as well! She looked me over to see if I had any more bruises. I don't....thank God! She said that the ones on my left leg are more blood clots! I just started to shake! (my nerves and the not knowing) I also told her about my left arm being half numb. She told me that was just the MS. Ok...I can deal with that. She told me to keep an eye on those blood clots. Um....yeah....that crossed my mind to do already! Good Grief! I asked her what I'm suppose to do about all of these blood clots! Like do I call my doctor or what? She just told me to rest and watch them and put heat on them! Then she asked me if my doctor or anyone has taken a blood test to see why this is happening.....I told her no. No one has. I just told her about my doctors appointment that I had (the doctor I hate), and what he called it on my right inner elbow. She agreed with what he said it was. But no one is doing anything about it! I mean, isn't there something that can be done to like stop them from going to other parts of my body? You would think there is! It just seems that everyone is just so blouse' about this. But I know how I feel and once again I'm having a hard time explaining things. Yes, they are very painful. I've told everyone that. I do not have enough washclothes to put on every one of them! I just don't understand. Thats all.


I'm don't want to come off as having a pity party for me.....I'm just plain worried, thats all. I'm taking the blood clots seriously and no one else is. Am I wrong to take it seriously because I'm getting more and more of them in other places of my body?

My daughter and her husband and my grandson came over yesterday and they went ahead and spent the night. :o) My grandson is so onry! He made me laugh! lol He and my daughter were doing crafts. He loved it! :o)
I slept out here in my hospital bed and they slept in my other bed.
Tonight, my daughter and one of her friends and I are going to get our hair cut! Yikes! I'm so picky when it comes to someone other then me, to cut my hair. I've had too many bad experiances. lol It's just hair and it will grow! :o)
I'm going to go now, my daughter is getting ready to leave. They will be down south (Xenia) until Sunday. So it was nice to be able to spend this extra time with them! :o)
Have the best day that you can make it! :o)