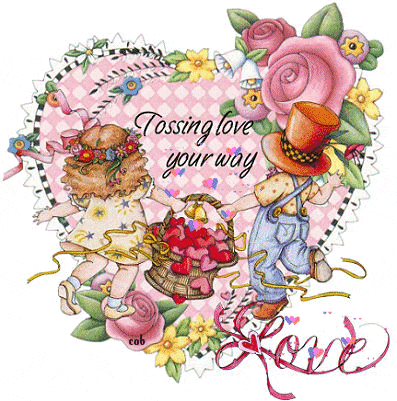 Good morning! I hope that everyone is doing good today!
I went to bed early again last night. I got bored. My daughter and her cute little family went to visit their friends last night. :o) There wasn't anything that I thought was good to watch on tv., so I just signed off and to bed I went. Again, I slept 12 hours!
By the way, I did tell my nurse about the hard time I've been having with memory. Again, I have to wait until tomorrow when I go see my gp. I thought that yesterday was Feb. Monday 11th! Thats tomorrow! For some reason I can't seem to remember certain things. Thats what boggles my mind. I can remember stuff from years ago, but not things that have recently happened! I don't get it.
Does this happen to anyone? I'd like to hear about what happens with you. I'm also doing my best by trying to memorize things. And to remember things in a certain amount of time. I'm so much slower now.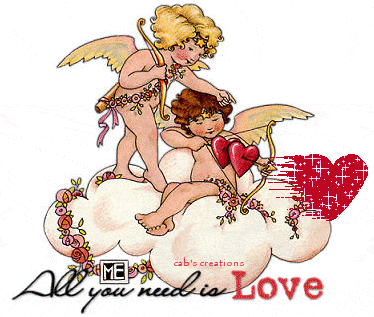 I know it's not my medicine's because this was going on well before I was given a new one.
This is all still a struggle for me. I still feel waist deep and very overwhelmed. My brain and my soul will keep fighting back and forth. My soul is me, the "Who I am," and my brain is doing what it's suppose to be doing, fighting it! There's a black and white and also a gray part I seem to deal with. Of course the white is great, but recently I don't get to be in the white for very long. The black is what it is! The gray is nothing but just being! As gray is, in the middle and just being. This is such a fight between me, my soul and my brain.
I'm sorry about not getting to all of your journals. I just can't anymore. Since I'm not visiting all of your journals, is that why I don't have many comments? All of the sudden it has made me feel that I've done something wrong again. I am very sorry that I'm not able to make it to all of your journals. I do know that some people won't read and leave a comment if you don't there's. It's not a big deal, just curious as to why things suddenly changed. I was just counting on my friends to help me through some of this.
I suppose I'm asking too much. When I started this journal, I wanted to make sure that I could at least help 1 person by writing what I go through. Now, I'm needing your help!
Moving on----------
I've gained 20 pounds! I weighed myself this morning because my face looks swollen again. My feet and ankles aren't very bad at all. Whew! But I'll still keep my legs up. Bummer.
Kayden and Madia were playing togehter again yesterday. :o) It is so cute to watch them. lol Kayden really likes Madia's fur! He 'twirls' his momma's hair and mine and when hes standing and watching something and Madia is right at his side...he'll start to 'twirl' her hair/fur! LOL It's cute.
My hands and fingers are starting to hurt a bit. Time to finish.
I do want to thank all of you for your comments. God bless all of you.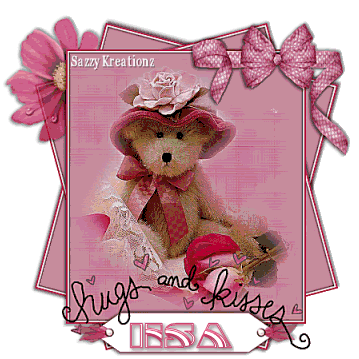 Life is
like
a coin, you can spend it anyway you wish,
but you can only spend it once.