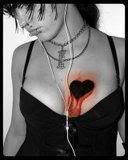 I just need to log and talk/type. I'm still having some difficulty with my latest health news.
I was told about my left lung, but for the life of me, I can't remember all of it. All I do remember hearing is that it's bad and making my heart drop lower because the lung is bad. And having CHF, is making it harder on me. Thats it. I guess what happened is when I was being told, I must have been on auto pilet and just went through the motions. I can remember seeing them, and their mouth moving, but thats it. To be completly honest, I don't want to hear it. Just not righ now.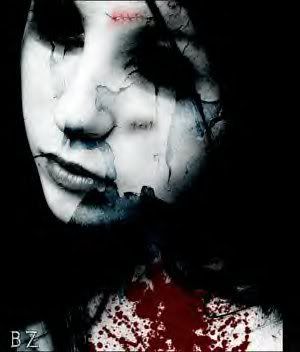 I keep reminding myself that God gives us gifts, and nothing more than you can handle. I know that I truly feel that I'm loosing it and having a MAJOR meltdown right now. It's in God's hands. Thats where it's going to stay.


Yesterday evening, dh and I watched Kayden. The poor baby is sick again. Actually, we all are. Another round of what ever we had before! My daughter and her husband went shopping for the new baby. :o) Wow! They got so much adorable things for him! They don't need anything else, except for a lot of new born diapers. :o) They also got Kayden a few things. That cheered him up. :o) I hate to see when he is sick. I'd much rather have him running around then so quit and sleepy. Bless him.


My new physical therapist bought me a neck collar. I couldn't belive that he did that for me. He told me that since most of my pains stem from that area, then my head needs to be resting on something. It really does work. It's just like putting your arm in a sling to help your shoulders feel better. Like not using the body part thats in a sling or something, does help tremdously. I recomend getting the neck collar/brace.
I stayed in bed yesterday. I'm trying to get used to doing that. I hate it! Most of my life has been taken from me and not being able to just go somewhere is a crock! My idenity as well. Because of the stupid dentest that made my upper teeth all wrong and you can't tell I even have upper teeth! My face has deformed from this. No, this is not a vanity thing going on here, they are so wrong, I can't take a bite from a sandwich or something. My teeth just do this 'slide' thing. And if I'm not able to chew properly, that also effects my body's system. gggrrrr!


On Tuesday, I see a pulmanary doctor. I like him. He also is the doctor that monitors my sleep. And gave me the oxygen.
I need to go now. Thank you for your comments. They help me.

To everything there is a season, a time for every purpose under heaven: A time to weep, a time to laugh, a time to mourn, and a time to dance.
Ecclesiastes 3:1,4.