.....Just to let you know, nothing in this journal's entry is toward anyone in specific, I use it to write my feelings, and about my illnesess, and in hopes it might help someone else as I do.I do not pretend nor imatate to be someone I'm not. And if you might take an entry wrong and feel that it is about you, I'm sorry but It isn't, it just may seem to coincide with your own life. And if there is something in what I write that "offends" you, options; don't read, or realize that this IS real life, and get out of your plastic bubble and learn more about it! God bless you!......
Good afternoon! I hope today finds you all well and happy!
The above pictures were taken on Friday. :o) My daughter and my grandson comes over on Fridays for dinner! She got a nice surprise when her boy friend showed up at our house earlier then she thought! We all had Chinese for dinner! It was a fun night! My grandson is so fasinated by the moon....and he had to go out front and sit to just watch it! It's too cute! :o)
The next morning when I woke up, I had a bruise on two of my fingers on my left hand. I'm right handed and I have no idea where they came from. I took a picture of them...this morning...they are starting to go away now. But you can still see the one.


The other one is on my middle finger, you really can't see it as well. Just another mystery! lol



Yesterday...I was suppose to go to my daughter's wedding shower in Xenia. I couldn't go. My hips and legs arn't doing so well and I'm still having a time with walking. It really killed me to have to call her up and to tell her that I couldn't go because I knew I couldn't take the long ride down there. I cried all morning. I know she understands, but this is one of the times when I truly hate having what I do....that stops me from doing things that I "want" to do. Dh helped me and talked to me and it calmed me down. I just love life so much and want to do so many things and then all of the sudden.....my body stops me! Thats where it comes to play when I say that I fight my body! Because my mind and my body are totally different!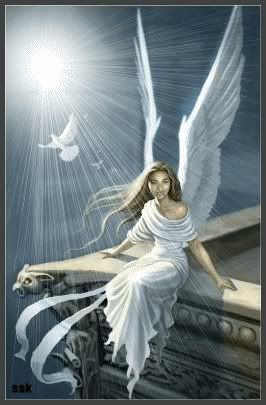 I was even walking around the house trying to see if doing that would make me better so I could go. Nope, didn't work, just made it worse.
Today is my sister's birthday! Happy birthday Tracy! :o) When I was a little girl, I told my mom that I wanted a little sister for my birthday....and I almost got it! lol Just 2 days short of it! :o)
Today I need to see if dh can take me to her house so I can give her her birthday card.
I have two things that I have to do today that really drain me of all my energy. A shower...(I take one every other day because it' so hard for me to do) and to get clean sheets on my bed! Whew! My dh has already put my sheets in the washer for me! :o) I told him this morning what I have to get done today while he's here with me. What a sweetie he is!
After all of that, I'll be ready to take a nap! gggrr! I just get so weak. I know that a lot of you can relate. I'm looking forward to the doctors appointment on Tuesday. This time, I'm going to get answers. I wonder if those bruises will still be on my fingers....so I can show him. I'm also going to let him know that I haven't been sleeping again. I know that that he can help me with. He's my sleep specialist as well.
Tomorrow my physical therapist will be coming and my home health aid. I'm very glad about that! :o)

Well....tomorrow's another day! And I know I'll get better! It's in God's hands! In His time!

I'm going to go for now....and get my things done that I need to get done.
I also want to thank all of you for your support and friendships that I have with you! :o) Have a wonderous and beautiful day! :o)



Live your life! I love life!