.......Just to let you know, nothing in this journal's entry is toward anyone in specific, I use it to write my feelings, and about my illnesess, and in hopes it might help someone else as I do.I do not pretend nor imatate to be someone I'm not. And if you might take an entry wrong and feel that it is about you, I'm sorry but It isn't, it just may seem to coincide with your own life. And if there is something in what I write that "offends" you, options; don't read, or realize that this IS real life, and get out of your plastic bubble and learn more about it! God bless you!......
Good morning! I hope all are well today!
I want to thank all of you for the e-cards and emails that I recieved yesterday! Thank you!
Yesterday...I was very busy! I had an appointment about my insurance at 9:00. I got a letter in the mail telling me that it was going to stop in September!
At my appointment, whats going to happen is they are putting me on another different one! uuuggghh! Since I was excepted for the Home Care, I guess they have their own insurance that I have to be on! I hope it covers the same things!

After that appointment, I went to Kohl's! :o)~ My husband gave me $40.00 in a card! Woo Hoo! Soooo...I got a new purse, and 2 night gowns! They were all on sale! The purse alone was $59.00! I would never pay that much for one....it was on sale and so were the gowns! So, I got all of those for less then the $40.00! I was proud of myself! When dh came home from work, I told him what he got me for my birthday! LOL :o)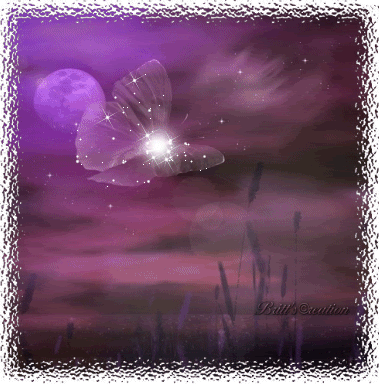 Right when I got home...my daughter called me. She needed my help! She's having a harder time with this pregnancy. She lives on the second floor, which at times I'm not able to climb them to visit. But I had to yesterday because she needed me. I made her some dry toast, chicken soup and some hot tea. Bless her heart! I felt bad that I could stay with her longer because I also had a doctors appointment to go to at 3:00.
When I was leaving, I started down the steps. All of the sudden, my legs were like noodles! I actually thought that I was going to fall down them head first! I just stood there trying to think how to get down them without falling. I hung on to the railing and just went for it! By the time I got to my car, I was very weak!
I get to my appointment with the doctor that I like and I was so weak, I was shaking. My whole body! Again, I was 'fighting' my own body! The doctor came in and this time he looked in my records and was 'adding' things up. From what he wittnessed the last time I was there and then yesterday. My blood pressure was down a bit, but nothing like it was the last time I was there. 72/60! He checked my strength in my legs and arms. In my arms, I was suppose to push his hands up. In my left arm, only my fingers were able to move! In my right arm, just my hand without my fingers! I didn't realize this! In my legs, I couldn't even push! I didn't know that one either! Good grief! And just doing that little test really wore me out! He told me that I'm losing muscle! He checked all areas and the muscles in my upper shoulders were basically not at all working! He told me that since this is going on with my body, that the things I do, makes my blood pressure either lower are higher! That made a lot of sence because I do push myself to much at times. And at my last visit, he had me take a breathing test to see how much my lungs are holding, and thats when I passed out and my blood pressure droped! I was pushing myself to far to do that test. So, he told me that I shouldn't be walking anymore because of how dangerous it could be for me! Plus, it pushes my body just to walk! So, with what he said and how he explained it to me....I need to start using my electric wheelchair! Bummer! I've been fighting for a long time to not use it! I still won't give up with this! He also said that the MS could be doing this to me. I don't know much at all about progressive ms and what it can/will do to my body. Even the dizziness is from my body being so weak. So, starting today, I will be using it. ggrr! I will not give up! :o)
When I got home...I got out of those hot clothes and put on my pj's! :o) I got in my bed to sit and rest. That felt good! My son had given me a card and a bouque of flowers! So sweet! Then, after my duaghter's class, she and my grandson came over too! She gave me a card and some potted roses! My grandson even gave me a card too! lol Too cute! :o) My daughter was feeling a lot better. She stayed and watched Big Brother with me and then had to leave.

I had such a great day yesterday! My family was all here with me and I love that! :o) Having my family all here means so much more to me then anything!
So....That was my day! Even though at the doctors it got a bit confusing for me, it still was a wonderful day! One that I won't forget! :o)

Thank you all for everything! Gods blessings to all of you!