.....Just to let you know, nothing in this journal's entry is toward anyone in specific, I use it to write my feelings, and about my illnesess,and in hopes it might help someone else as I do. And if you might take an entry wrong and feel that it is about you, I'm sorry but It isn't, it just may seem to coincide with your own life. God bless you!......
Good morning! :o) Hoping all are doing and feeling well today. ;o)
Just a few more pictures of some that I had scanned for my daughter and I just thought that I'd post them. :o) I know...you're probably sick of seeing them. :o) Just let me know. :o)

My daughter was sick yesterday, so she couldn't make it over. Bless her heart. DH took over some Tylenol and some 7-up and some goodies for our grandson too...to help her feel better. :o)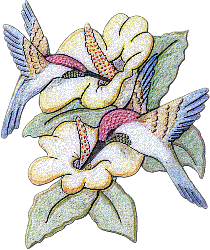 My physical therapist came this morning. uuuhhh! A big Ouchie! With all of this sudden change in the weather...it's just been playing havoc on my body! ggrr! Not cool man! I told her that all day yesterday that I kept tripping and almost falling! Yikes! Don't need that to happen! It was all about the right side. I didn't know if it had something to do with my foot, ankle or my hip...all I knew was I was an acident ready to happen! And I was doing my best to NOT happen! :o) Whew! Sooo...this morning...she found out what the problem(s) were. I knew she would! lol :o) It was all three! My whole right side was flared up! Again, she had me in tears after she was done. Lets just hope that today I'm not going to be so "off!" Not a good thing!

I didn't sleep well at all last night because of my right hip. I woke up several times and had a hard time trying to find a comfortable spot to go back to sleep. So...I just got up. :o) What else is there to do?! :o)
I had this weird dream about my grandson too! Which made me wake right up in a cold sweat! I hate when that happens. Probably because I had my daughter on my mind. :o)


I'm just so used to being the one thats the care taker and not the one that needs to be taken care of! And with her not being here...and being a mom...I worry! :o) Just being a mom! :o) That will never go away! :o)

Today...I'm going to do what my physical therapist told me to do....rest! Yes...I'm actually going to listen for once! lol :o) I have to...I'm in way too much pain today to NOT to! So I don't have much of a choice. Bummer! :o) This is what happens when I push myself! When you feel good...you don't realize it...but you pay for it later! And yeppers...I'm paying today! :o) But, thats ok...I'll recover and be right back again! :o)

I do appreciate all of your comments! They really do help me with getting through my days! ;o) Thank you! Gods blessings to all of you!