.....Just to let you know, nothing in this journal's entry is toward anyone in specific, I use it to write my feelings, and about my illnesess,and in hopes it might help someone else as I do. And if you might take an entry wrong and feel that it is about you, I'm sorry but It isn't, it just may seem to coincide with your own life. May God bless you!......

I had another one of my re-acurring nightmares tonight! ggrrr! I was able to write it down this time. I remember it...I just would like to try and make some sense out of it. It just doesn't seem to me why it scares me! I only got an hour and a half sleep last night.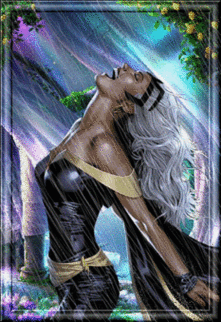 The only thing that I can figure out is what wakes me up...is someone from behind me...grabs my arm! I don't like that when I'm awake either!
I don't know if I should tell what the dream is about...only because it's silly! It makes no sense at all! Not even to me! :o) There's nothing scary about it...but I keep having it over and over again! I don't know why! And I wake up panicing!
Promise not to laugh...and I'll tell it.
In my dreams, I can walk normal.
I go to this certain 'general' store for their fudge and coffee...(much like I do here in my town at a store that I like)...I have my kids with me, and there's a wooded front porch. Tonight's dream...I told them to stay on the porch, I had a bad feeling this time on them going in with me. I go in and I have my purse held close to me. I had my bills (money) on the bottom of my purse and the rest of my purse was filled with change! I don't know why! :o) This store is ran by Amish and as I got closer to the candy counter, I noticed the lady behind the glass looked frightened! Around the candy counter are also a freezer of frozen candy bars and a cooler of soda's. This store is similar to the Cracker Barrell front store but very large. And sells many more items. I got to the counter to order the fudge...and thats when I heard and could see all of the people!!! They were all also Amish families! They were all screaming and crying for help! They all wanted something either cold or frozen! And no one was helping them! I looked up at the lady behind the counter and she just looked down, as if in shame!


I walked over to them...and they all started over to me with their hands reaching out to me! I was reaching in my purse to give them my money....and thats when I was grabbed my my arm from behind! Then I woke up! When I woke up...I was breathing so hard and just in a panic! And I don't know why!
I have this dream over and over! But...I've never gotten that far before in the dream....I've only just gotten up to the candy counter. Then I wake up in a panic! Weird!
And I usually let my kids come in with me. I don't get it! :o) What is so scary about that?! LOL
And I can't go back to sleep! :o) Someone will help figure it out! :o) This is just one of my stupid nightmares! The lesser of them all! :o)
Thank you for listening! I'm going to try to go back to bed again! :o)