This entry is to a very dear friend of mine. As of yesterday...she's shut down her D'sDesigns journal. :o(
I'm truly saddened by this. It came down to a person that really needs to leave her alone. Stop with her drama and her pettiness. This...from a person on the outside looking in and can see for myself and read for mysefl, has seen nothing but pettiness from this person. It's sad.
Remember this Donna? :o)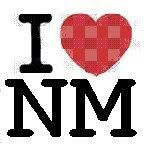 It still stands...and I still mean it too! :o) Even if it does look like it say. "Ilove New Mexico!" :o) But we both know it doesn't! :o)
I'm going to really miss your graphics. As I also do know where you're coming from as well. And I'm so sorry.


To you...."I'd rather be hated for WHO I am, than to be loved for who I'm NOT!"
So many hugs to you...and I know J-land will miss you!