.....Just to let you know, nothing in this journal's entry is toward anyone in specific, I use it to write my feelings, and about my illnesess,and in hopes it might help someone else as I do. And if you might take an entry wrong and feel that it is about you, I'm sorry but It isn't, it just may seem to coincide with your own life. May God bless you!......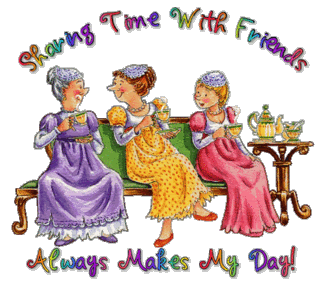 Good morning all! :o) I hope all are feeling good! :o)
Yesterday...I did nothing but rest in bed. ( I really do NOT like doing that).... Buuuutttt...this morning, I'm feeling better. My coughing isn't as bad now and everything else that goes along with the cold/flu stuff is better too! YAY! :o) Let's hear a WHOOO HOOO for my side and and BOO HOO for the cold/flu side!!! lol :o)
I knew I needed to get better ny today so I can watch my grandson for my daughter so she can go to her classes. My son's girl friend is here, so I'll have help as well. :o) Whew!
Tomorrow...my daughter and her bor friend are going to King's Island for the day...and my husband and I get to babysit again! :o) Yesss! :o) My husband goes to the grocery store on Saturday mornings early, and he's planning on taking him with him while he shops! ROFLOL!!! :o) My daughter and I had a BIG laugh at that one! :o) He thinks that he'll be fine and nothing at all will or could go wrong or happen! LOL Too funny! When my kids where little...he never went to the grocery with me when I took them with me! So...boy is he in for a surprise! LOL :o) I'd love to just get in my car and follow him with my camera and get pictures! LOL I know this will be too funny! But...he says he can handle it...so my daughter and I said, "Ok!" :o) I'll let you know what happens! Remember...he's almost 2! lol Too funny! :o)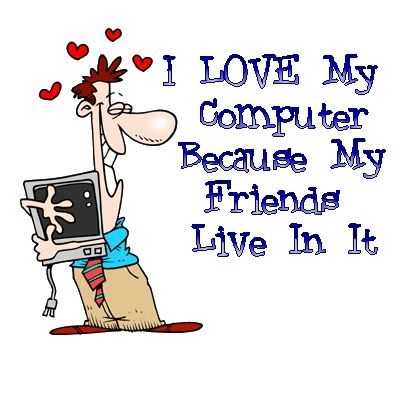 Everything else is the same. :o) Which is good. :o) Nothing to complain about.
My stupid muslce cramping is the acting up abit, but not that bad....which is good. My hands and my upper arms, upper thighs and legs. If that makes any sense? It does to me. :o) The top of my right foot is still acting up as well. I sat and watched it last night. Again, tried rubbing it out. Didn't work though. Just thought I'd try. :o)

A few nights ago...I tried to start up my painting and drawing again. I'm trying to keep doing things to keep my hands as active as I can so they don't cramp up. They didn't turn out too bad, but great for having cramps while doing them. ;o) I wouldn't show them to anyone. :o) I do abstract...not alot of people like that. :o)
Just keeping as active and as positive with my activities...help with coping with the new diagnosis. I've grieved and have moved forward now. :o)

I need to sign off! He's awake! :o) Thank you all for your emails and comments! I do appreciate them! ;o) Gods Blessings. :o)
...Remember to laugh! It's the best medicine!